I'm here to get you out of your lunch rut with my delicious and nourishing-to-the core sandwich recipes. I love a good "sammie" (as we call them at home) because they are just so easy to put together and flavour-packed. Your child will thank you when they open their lunchbox to a beautiful sammie and not a stinky hard-boiled egg! And if you're a grown-up reading this post, well I hope this brings some inspo to your lunch box too!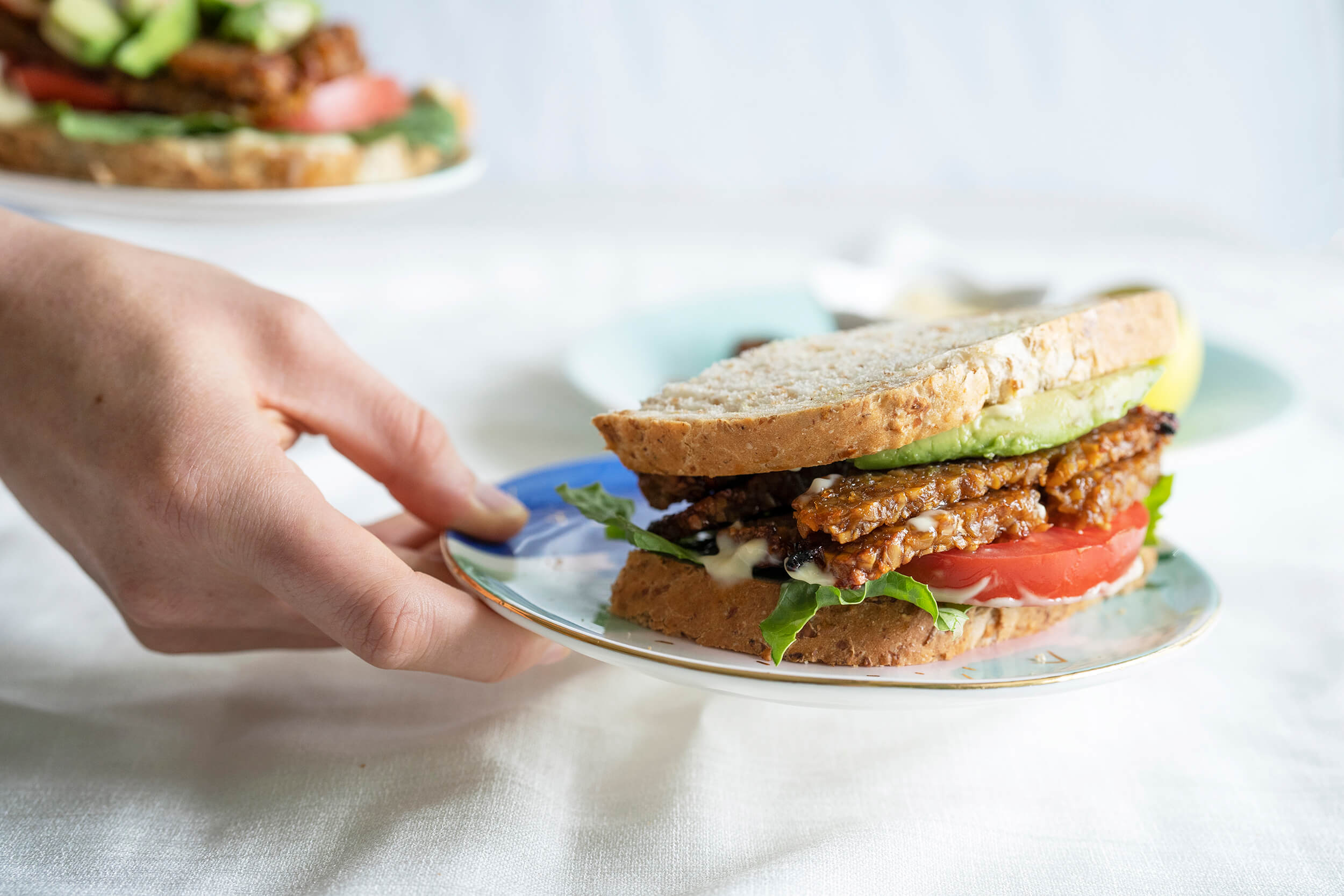 The common ingredient in all of my sandwich recipes is Silver Hills sprouted bread products. We've been buying their bread for years because they are delicious, fluffy and I love the fact they are sprouted!
This is my preference when making a sammie for Walker or our daughter, Vienna, because when wheat is sprouted, it is easier to digest; the gluten is pre-digested and the starches are broken down. It's also higher in gut-lovin' microbiome nourishing , fibre! Sprouted bread never gives anyone in my family the tummy troubles. You can learn more about why sprouting is good for the gut here and get my three delicious recipes using Silver Hills' sprouted bread below!
Chickpea Apple Slaw Sandwich
This Chickpea Apple Slaw Sandwich is so yummy you'll want to eat it as your making it! And you can because it's totally raw – there's no baking or cooking required, just some toasting of Silver Hills bread. The chickpeas add protein, fibre, minerals such as iron and potassium. And all that fibre will keep a belly fuller longer too.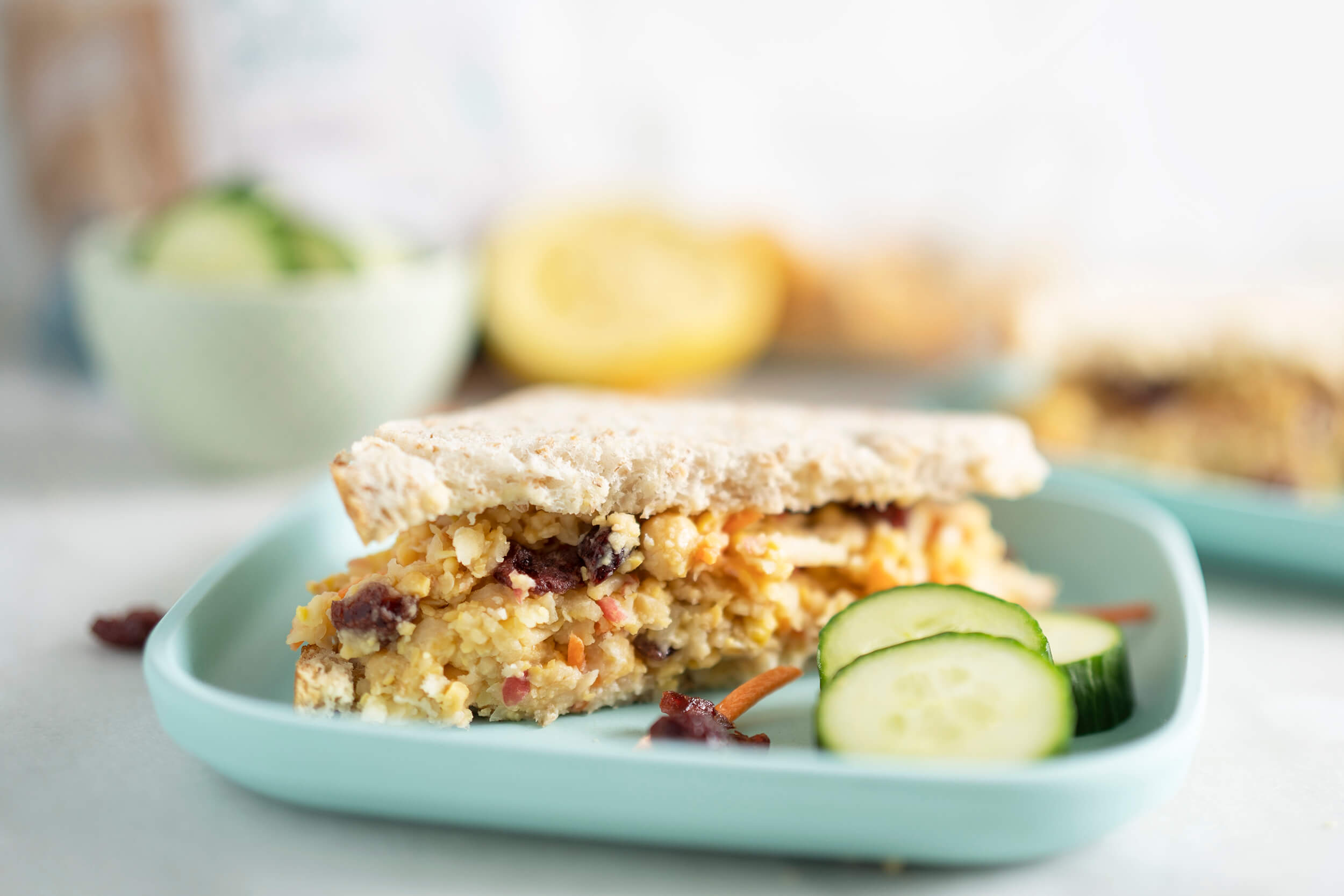 Sign in or create an account to rate this recipe
Ingredients
Instructions
Glazed Maple Tamari Tempeh Sandwich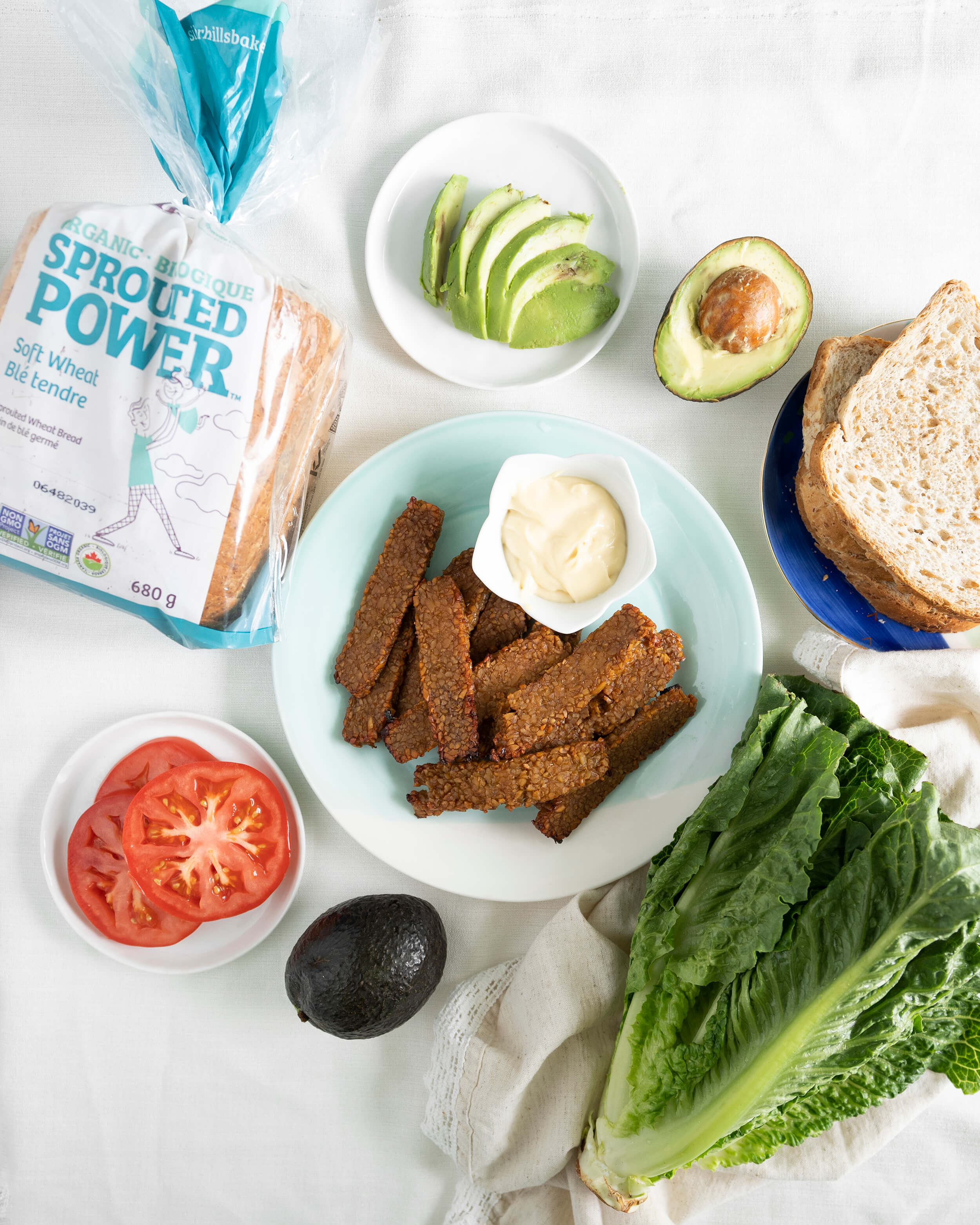 Glazed Maple Tamari Tempeh Sandwich
Print

Sign in or create an account to rate this recipe
Marinade
Sandwich
Instructions
By the way, you'll likely have leftover tempeh but you can just save it for another sammie on another day!
Sunflower Butter Strawberry Bagels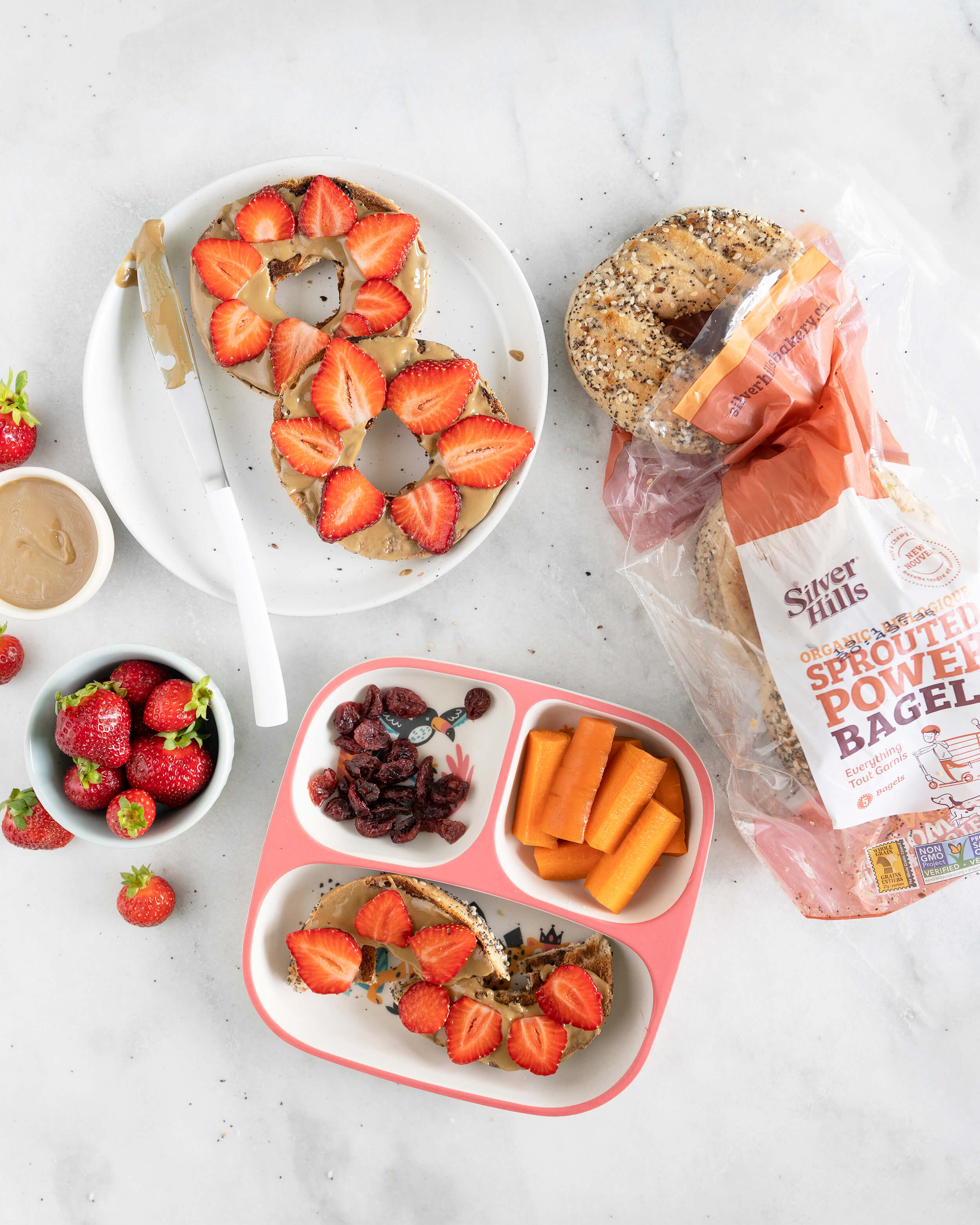 This final sammie is pretty straightforward and it works for quick lunches or snacks or even breakfasts too. I used a sunflower based butter because nuts are not allowed in schools due to allergies, but it actually tastes like peanut butter, so everyone wins! The addition of hemp hearts provides some more protein and fibre, and the strawberries add a nice touch of sweetness.
But let's talk about this bagel!! Of course, I used Silver Hills sprouted bagels which makes me feel good as a mom knowing I'm giving something to Vienna that is wholesome, easy to digest and I know she'll love it. We also love their Cinnamon Raisin bagels too.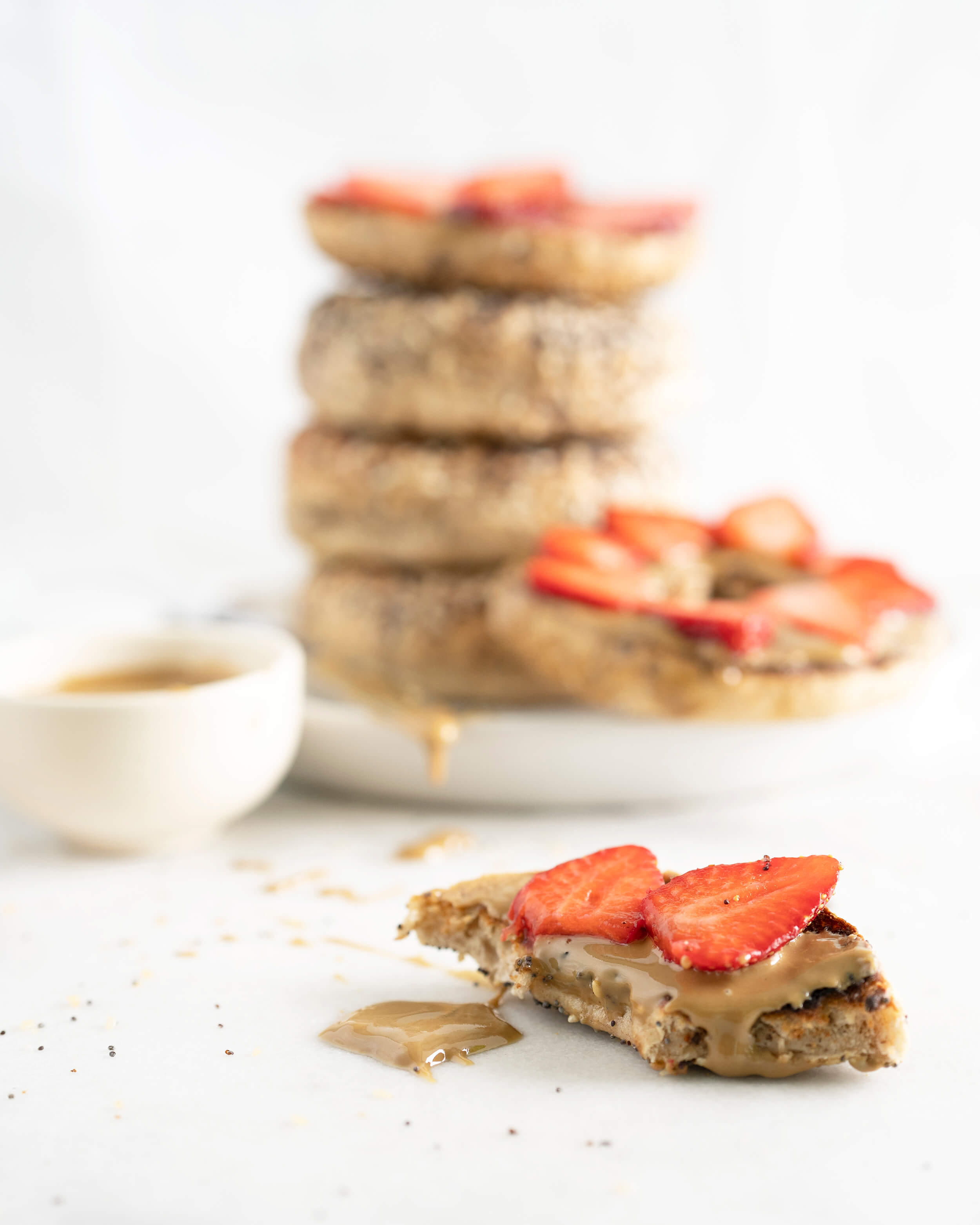 Sign in or create an account to rate this recipe
Ingredients
Instructions
There you have it! Three different back-to-school sandwiches that I hope get out of your lunch rut, and if you weren't in one then I hope these give you new lunch inspiration.
Happy back to school!
This content was originally published here.